Sales & Management Training; Hospitality Management & Concept Development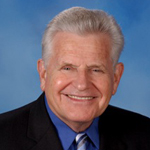 Company: David Brudney & Associates
Website: www.davidbrudney.com
Email: davidbrudney@me.com
LinkedIn: David Brudney
Phone: 760-994-9266
Location: Carlsbad, California
Business Advisors Consortium
David M. Brudney, ISHC, principal and founder of David Brudney & Associates, a hospitality marketing consulting firm based in Carlsbad, CA, provides customized, professional sales and marketing services including hands on, independent sales and marketing operational assessments, sales training, mentoring, and speaking for hotels, resorts, conference centers, and destination marketing organization worldwide.
Expertise
A sample of properties where Brudney conducted comprehensive operational assessments include the Cosmopolitan of Las Vegas, NV, the Westin Diplomat, Hollywood, FL, the Ritz-Carlton, Kapalua, HI, Tourism Vancouver, B.C., and Visit Baltimore (MD).
A sample of properties where Brudney has provided successful sales training and mentoring services include the Peabody Hotel, Orlando, FL, Galt House, Louisville, KY, Westin St. Francis, San Francisco, CA, Renaissance Hotel, Seattle, WA; and a featured speaker for Hospitality Sales & Marketing Association Intl., the Las Vegas Chapter of National Speakers Association and Terranea Resort, Rancho Palos Verdes, CA.
Prior to launching David Brudney & Associates in 1979, Brudney had a long and distinguished career in hotel sales and marketing with Hyatt Hotels Corporation, Westin Hotels & Resorts, and Marriott International, Inc. Brudney directed the sales and marketing efforts of the Grand Hyatt San Francisco and the Westin Michigan Avenue Chicago.
Accolades
Brudney is a nationally recognized hospitality industry spokesman who has been interviewed on Fox News and quoted on/in ABC News, the New York Times, Dow Jones/Market Watch, and the Los Angeles Times. He is a featured columnist for Smith Travel Research's Hotel News Now, has lectured at UCLA's Anderson School of Management, instructed classes throughout the University of California Extension system and has delivered speeches at hospitality industry conferences from Vancouver, B.C. to Dublin, Ireland.
Affiliations
Brudney is a founding member and now serves as chairman emeritus of the International Society of Hospitality Consultants' Marketing Committee (www.ishc.com). He received a B.A. degree from San Francisco State University and currently sits on the university's Broadcast and Electronic Communication Arts Advisory Board.