Hospitality Management, Sales, Marketing, Revenue Strategy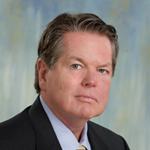 Company: Cayuga Hospitality Consultants
Website: www.cayugahospitality.com
LinkedIn Profile: Gordon Carncross
Email: gcarncross@gmail.com
Phone: +1 604-364-2782
Location: Vancouver, Canada
Business Advisors Consortium
Throughout Gordon Carncross's career, he has built a reputation for success in managerial roles at major international hospitality organizations. With a comprehensive background in sales and marketing at the local, regional and national levels, he offers exceptional depth of understanding to diverse challenges in multiple hospitality industry scenarios.
Background
With over 35 years of experience, Gordon has extensive first-hand knowledge in the hospitality management and sales and marketing. He has experience as the General Manager and Vice President of Sales and Marketing for Starwood Hotels & Resorts in Canada. He has also held multiple management and marketing positions for Marriott International, Delta Hotels & Resorts, and Hyatt Hotels. Gordon has an exceptional understanding of hotel operations in their entirety.
After leaving his role as Vice President of Sales and Marketing in Canada for Starwood Hotels & Resorts in 2006, Gordon continued to share his expertise with clients such as St. Eugene Golf Resort Casino, Hilton, Concord Adex and Intrawest Resorts in an independent advisory capacity. He is currently the Principal and co-owner of Cayuga Hospitality Consultants providing operations asset management in the hospitality industry. Among their many specialties, this organization focuses on operations and support services for under-performing and distressed assets. This organization has experience in sales and management team development, revenue strategy, human resources, and product development in short chains and independent hotels without access to chain resources.
Affiliations
Gordon was an active member of the Canadian Tourism Commission Meeting Conventions & Incentive Travel Committee. He was also the Chair of Tourism Toronto Marketing committee. He served on the Board of Directors and Executive Committee of Tourism Toronto and the Greater Toronto Hotel Association. Gordon has also participated in Toronto 2003 Alliance – SARS recovery.
Education
Gordon has a Diploma of Technology in Hotel & Restaurant Administration from the British Columbia Institute of Technology. He also completed the Excellence in Marketing Course with the Kellogg School of Management at Northwestern University.