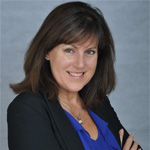 Social Responsibility
Company: Barbara Powell Consulting
Website: www.consultbarbarapowell.com
Email: barbara@consultbarbarapowell.com
Phone: 302 470 9252
Location: Lewes, DE
Member, Business Advisors Consortium
Barbara Powell launched her consulting business in 2014 following a career of more than 15 years working in the field of corporate social responsibility (CSR). Through Barbara Powell Consulting, she helps small independent businesses, social enterprises, charitable foundations, not-for-profit organizations and global corporations achieve greater impact and measurable outcomes from social or environmental programs and partnerships.
Expertise
Barbara has extensive knowledge and experience in corporate social responsibility. She has created programs and partnerships spanning thousands of business units, multiple brands and 70 countries. Her areas of expertise include:
Global Strategy – developing strategy, advising on critical social issues such as: environmental sustainability, youth employment, poverty alleviation and human trafficking.
Project Management – developing and leading projects including long-term projects with global scope engaging stakeholders across multiple business functions.
Non-profit / NGO Partnerships – assessing, establishing and managing strategic relationships with non-profit organizations with national and international scope.
Communications – positioning sustainability and social responsibility programs as core company principles, building value through internal and external communication channels.
Stakeholder Engagement – developing an approach and response for campaigns with special interest, investment and advocacy groups focused on social and environmental impact issues.
Sustainability Reporting – reporting on sustainability and social responsibility results to external stakeholders by leading content development and design of sustainability reports written to GRI standards.
Employee Engagement – creating infrastructure for employee engagement including recognition programs and high-profile community events involving executives.
Disaster Relief – advising on disaster response including establishing processes for international grant-making that complies with the U.S. Patriot Act.
Background
Barbara helped pioneer the Corporate Social Responsibility function of a US-based Fortune 500 company, evolving a traditional philanthropic and grass roots approach by developing strategy, creating programs and building alliances, which today are embedded in business operations worldwide.
Barbara started her career as a human resources professional in retail banking, followed by six years at the Federal Reserve (Central Bank of the United States). She then transferred her skills to the hotel industry with Marriott International where she transitioned to a career in corporate social responsibility.
Education
Barbara graduated with honors from Towson University's College of Business and Economics where she obtained a Bachelor of Science in Business Administration.