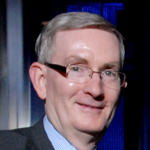 International Strategic, Operational Management
Company: Davies Consulting Group, LLC
Email: henryhdavies1@gmail.com
Charter Member, Business Advisors Consortium
Henry Davies is a veteran professional in the hotel industry, experienced in various aspects of strategic and operational hotel management both internationally and in the U.S. He provides the leadership expertise to ensure the effective and efficient operation of a hotel or group of hotels. In his present capacity as President of Davies Consulting Group, LLC, he advises investment funds on hotel acquisitions and provides strategic reviews of their existing portfolio's operations.
Expertise
He was Senior Vice President for Marriott International based at Marriott's UKIMEA (United Kingdom, Ireland, Middle East, and Africa) regional office in London, England where he directed the operation of all managed Marriott hotels and resorts in the region. He oversaw the expansion and opening of 20 new hotels along with conversion of existing properties to the Marriott flag which resulted in 96 properties ranging in size from 100 rooms to 1200 rooms.
He spent 22 years working in Latin America, Europe, and the Middle East and during that time traveled extensively on projects.
Background
Henry Davies was a 34-year veteran of Marriott, having joined the company in 1973. After serving several financial capacities in Marriott hotels in the U.S, he was named Controller at Marriott Mexicana in 1976. Four years later, he moved to Riyadh, Saudi Arabia, as Area Controller and Owner's Representative. He became Resident Manager at the Amman Marriott in 1981 and later at the Prince de Galles Hotel in Paris. In 1985, he was named General Manager of London Marriott Grosvenor Square Hotel and seven years later he transferred in a similar capacity to the JW Marriott Hotel Century City in Los Angeles.
Henry Davies was also Senior Vice President for the Caribbean, Latin America Region of Marriott Lodging – International Operations. Before that position, he was Vice President of Finance and Liaison Director in Cleveland, Ohio, during Marriott's Renaissance Hotel Groups acquisition. Earlier he was Liaison Director in Atlanta, where he helped manage the strategic relationship between Marriott and The Ritz-Carlton Hotel Company.
Affiliations
Henry Davies is a graduate of Cornell University School of Hotel Administration and a member of the Cornell Society of Hotelmen.