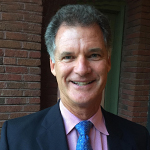 Rick
Goldstein
Kensington Consulting Group, Inc.
Rick Goldstein is the founder and President of Kensington Consulting Group, Inc. Since 1993, this organization has provided consulting support to a diverse mix of industry leading companies including IBM, Nextel, GE, Ciena, Diageo, Pulte, Marriott and T Rowe Price, as well as, associations and non-profits including U.S. Travel, Orlando CVB, American Gas Association, American Society of Anesthesiology,and Home Appliance Manufacturers.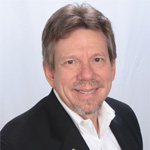 Jeff
Loether
Electro-Media Design, Ltd.
Orlando, FL and Gaithersburg, MD
Jeff Loether is a leader in both the hospitality and event technology industries, and provides world-class ArchiTechnology consulting for entertainment and event spaces. His 40+ years of experience and reputation makes him the prime resource for architects, hotel developers, and management companies looking to optimize their event and entertainment venues through practical design and profitable operations.