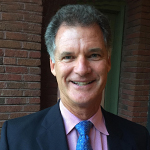 Strategy Development, Implementation and Organizational Design
Company: Kensington Consulting Group, Inc.
Website: kensington-group.com
Email: rgoldstein@kensington-group.com
Phone: 443-336-3154
Location: Annapolis, Maryland
Business Advisors Consortium
Rick Goldstein is the founder and President of Kensington Consulting Group, Inc. Since 1993, this organization has provided consulting support to a diverse mix of industry leading companies including IBM, Nextel, GE, Ciena, Diageo, Pulte, Marriott and T Rowe Price, as well as, associations and non-profits including U.S. Travel, Orlando CVB, American Gas Association, American Society of Anesthesiology, Home Appliance Manufacturers, American Diabetes Association and Leukemia Lymphoma Society.
Expertise
Focused on strategy development and implementation, organization design and process improvement, Rick has assisted growing companies with the optimization of their organizational models. He has also helped larger, more mature companies streamline decision making and reduce redundant costs embedded in their structure. Rick is an expert in mobilizing entire organizations to quickly embrace new directions that range from reorganizations to major strategic initiatives. As a key element of many of his consulting engagements, he facilitates efforts to increase senior executive team effectiveness and coaching CEO's and business unit leaders.
Background
Rick has over 30 years of experience as an executive, consultant, entrepreneur and business school adjunct professor. Prior to his consulting career, he spent ten years with Marriott, where he was a leader in directing company-wide initiatives to improve customer satisfaction and financial performance. He also served on the Lodging Executive Committee and was responsible for global management and executive development.
Rick spent the first five years of his career in the Federal Government as one of the first internal organization development specialists, supporting the efforts of leaders throughout the U. S. Department of Education and other federal agencies to improve organizational effectiveness.
Affiliations
Rick has been an adjunct professor at the University of Maryland's Robert H. Smith School of Business since 1999, teaching strategy execution, leadership and organization design in the MBA and executive programs. He has served on various non-profit boards, most recently with the Maryland Chamber of Commerce, and published several articles, most recently focusing on association governance.