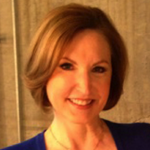 Strategic Planning; Marketing, Branding, Promotion & PR; Leadership & Organizational Development
Company: Chief Outsiders
Website: chiefoutsiders.com
Email:dsfell@chiefoutsiders.com
LinkedIn: linkedin.com/in/deborahfell
Location: Washington, D.C.
Member, Business Advisors Consortium
Deborah S. Fell is a CMO at Chief Outsiders, a national management consulting firm that provides part-time marketing executives to growth firms and mid-sized businesses for a fraction of the price of hiring a full-time CMO.
Expertise
Deborah has over 30 years of experience in marketing spanning multiple industries, ranging from growth and mid-sized businesses to large global entities. She helps CEOs of mid-sized companies increase revenue and achieve their vision as a management consultant with Chief Outsiders. Deborah, like the 40 other CMO consultants at Chief Outsiders, has been "battle-tested" as an operating CMO or head of marketing in a variety of industries. Her unique advantage is the ability to bring a market-based perspective to crystallize strategy and manage implementation.
Deborah's areas of expertise include building successful market-driven, customer-focused marketing organizations; bringing new thinking and strategies for growth, developing differentiated, compelling brands and products; increasing sales and profits through market positioning; customer analysis, segmentation and insight development; marketing strategy development and hands-on implementation; creative development and agency management; as well as workshops in planning, customer insight development and consumer and B2B messaging development.
Professional Background
Previously, Fell was Global Senior Vice President, Marketing, for Marriott International, CMO of Hastens, Global Division Manager for AT&T and Sr. Product Manager for Ecolab. Earlier in her career, she also managed the marketing for McDonald's Corp's most profitable region. Her career as a successful business leader, change agent and coach covers a growing list of industries including hotel, technology, healthcare, manufacturing, retail, communications and others.
Education
She is a graduate of George Washington University, where she obtained her MBA.
Affiliations
Deborah is on the faculty of the Association of National Advertisers (ANA), is a member of the Coaches Training Institute (CTI) as well as the International Coaches Federation (ICF), and is an authorized facilitator of CEB's Challenger Sales approach – the world's leading member based advisory company.
Personal Life
Deborah is married to Wayne Schroeder. She is stepmom and cheerleader to their three adult children as well as adoring "G-Ma" to their first grandchild. In her spare time, Deborah enjoys watching baseball and hockey as often as she can with her dogs by her side. She also enjoys unwinding by taking Pilates and traveling.