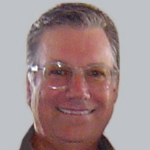 Sales, Marketing, Strategy, Training, Planning
Company: Stuckmeyer and Associates, LLC
Email: chipstuck@gmail.com
Location: Dana Point, CA
Charter Member, Business Advisors Consortium
An accomplished leader in the hospitality industry, Edwin F. 'Chip' Stuckmeyer has over 30 years of global experience specializing in the development of international sales and marketing strategies. In 2009, Chip formed Stuckmeyer and Associates an international hospitality consultation firm, specializing in all aspects of sales and marketing, leadership, and training solutions.
Expertise
Chip has a vast amount of knowledge in the hospitality industry both locally and abroad. One area of expertise is creating profitable sales and marketing communication plans focusing on strategy and positioning for new resort openings as well as renovation projects. He conducts one-on-one training and coaching sessions with sales and marketing leaders to help establish successful teams to generate lucrative results.
Background
Chip's 34-year career with Marriott International began with the conception of innovative marketing strategies for hotels in Virginia, Maryland, and California. While at corporate headquarters, Chip led a team that completely transformed Marriott's management selection and placement processes and system. He then led the corporate marketing of Marriott's premier resort and convention hotels. At the same time, Chip managed its Segment marketing and sales team that resulted in over $1B in revenue, and worked on the expansion and improvement of Marriott International's delivery of worldwide meetings and events. Internationally, he has worked as the Senior Director of Sales and Marketing for projects in both London and Macau — Marriott's largest and most prominent hotels, giving him extensive knowledge in the development of positioning, branding and implementation strategies for different parts of the world.
Education
After graduating from California State University with a Bachelor of Arts in Sociology, Chip continued to further his education in business and leadership. He has attended leadership and executive education programs at Harvard University, Darden University, University of Virginia, and Aspen Institute.
Accolades
Chip received the Leadership Award from Marriott's International division in 2006 for the groundbreaking marketing and sales planning efforts during the restoration of Grosvenor House, the largest five-start hotel in London. In 2004 he was recognized for his leadership in the development of the newly formed sales and marketing Segment strategy.
Affiliations
American Society of Association Executives
Greater Washington Society of Association Executives
Meeting Planners International
Human Resource Society of America
SKAL International
Chamber of Commerce
VisitLondon
BritishAmerica Business Council