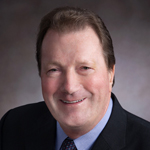 Hotel Operations, Planning and Development
Email: ggarside619@gmail.com
Location: Singapore and Hong Kong
Business Advisors Consortium
An accomplished global executive, Geoff Garside has over 45 years of experience in the hospitality industry. He has an extensive and culturally diverse professional background specializing in resort development and management with strengths in resort operations, team development and leadership, as well as, sales and marketing.
Having worked for Marriott International for 33 years, Geoff recently retired as the Executive Vice President Asia Pacific. His brand responsibilities included luxury JW Marriott Hotels, 5-star Marriott and Renaissance Hotels, 4-star Courtyard Hotels and Marriott Executive Apartments.
Background
After studying Hotel Management at the University of Leeds in the United Kingdom and the University of Strasbourg in France, Geoff began his hospitality career as a Front Office Manager at the Bermudiana Hotel in Bermuda. He moved quickly into positions Resident Manager and General Manager internationally, including Jamaica, Canada and the United States. He began working with Marriott International in 1977 as the Director of Management Engineering.
In his position prior to retirement, Geoff reported directly to the President of Marriott International. He held full operational responsibility for all countries from west of Hawaii through Pakistan, Japan, Korea and south through and including Australia. During his regional tenure, from 1997 through the end of 2009, Geoff and his team increased the number of Marriott International hotels in Asia Pacific from 40 to 110 with current sales of approximately $1.8 billion.
Awards and Accolades
Geoff was named the General Manager of the Year at the Crystal Gateway Marriott in Washington D.C in 1985, and he was also awarded General Manager of the Year for the mid-Atlantic region in 1987. Two years later, he was awarded the General Manager of the Year for the Western and Pacific Region while at JW Marriott Hotel, Century City in Beverly Hills, California.
Affiliations
Geoff is a member of the Board of PATA, Pacific Asia Travel Association, and a member of the Executive Advisory Board at Bond University in Queensland Australia.