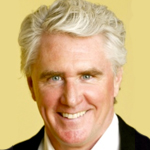 Executive Coaching, Leadership Development
Company: Authentic Leadership, LLC
Linked In: James O'Hern
Email: james.ohern@gmail.com
Phone: 732-567-8499
Location: New York, New York
Business Advisors Consortium
Jim has over 25 years of experience in corporate leadership, coaching and consulting. His executive coaching, recognized by the International Coach Federation (ICF), focuses on building top performance results through assessment and self-awareness, encouragement, challenge and support to leaders, assisting them in developing the knowledge, beliefs and behaviors required to accomplish their full leadership capability.
Currently, he is Principal of Authentic Leadership, LLC, an Executive Coaching and Leadership Development practice in Morristown, New Jersey.
Expertise
Known for driving strategic change through the execution of key initiatives across international organizations, Jim has extensive global experience overseeing executive and leadership development functions. A trusted partner to executives, he delivers high results in industry-leading organizations across multiple sectors including Global Hospitality, Oil/Energy, Engineering/Manufacturing, and Air Transportation.
As a former President and active board member of The American Society of Training and Development's New York Chapter, Jim is well respected in the leadership development community. He has led the custom design of Executive Education, with thought-leading educators and consultants on topics such as Strategy and Business Simulations; Global Trade; Organization Design; Executive Communications; Global Leadership; Strategic Marketing; Innovation of Business Models and Technology; Managing Talent Pipelines; The Honeywell Operating System; Health Safety and Environmental Management; Change Leadership.
Background
Jim started his career in sales at United Airlines, where he had over $20M in revenue responsibilities. He then spent 12 years at Marriott International as Vice-President of Worldwide Learning and as Director of International Human Resources Development. He later became Director of Executive and Leadership Development at Honeywell International.
Beginning in 2007, Jim led the design and implementation of corporate leadership development programs at Hess Corporation. He also oversaw the online global learning management system that was closely aligned to the 2020 Hess business strategy, succession planning and talent management processes.
Education
Jim has an M.S. in Human Resources Development from The American University and the NTL Institute in Applied Behavioral Sciences. He completed the Gestalt Institute program in International Organization Development in Frankfurt, Germany as well as a post-graduate certificate in Executive Coaching at Georgetown University. After recently completing an Advanced Executive Coaching certificate from the Smith School of Business at The University of Maryland, he is now certified with the International Coach Federation (ICF).