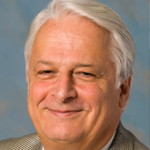 Hotel Operations, Development, Strategy
Company: Worldwide Hotel Development Ltd
Email: jm.grosfort@yahoo.co.uk
Phone: +44 788 131 22 33

Business Advisors Consortium
An accomplished global professional, Jean-Marc has over 42 years of experience in the hospitality industry. After successfully leading teams since 1981, he has accumulated a comprehensive understanding for hospitality operations and development on an international level. In his current role at Worldwide Hotel Development Ltd, he serves as consultant for Marriott Middle East and Africa reporting to the Marriott Head Office of Dubai.
Expertise
Jean-Marc specializes in executive hotel operation and resort development with a focus on strategy and property expansion. With over 25 years in executive hotel development roles, he is highly knowledgeable in strategy implementation, business structuring/restructuring, negotiation and acquisition. Throughout his career, he has also focused on food and beverage concepts, general hotel management, marketing and finance.
Background
Jean-Marc has worked with some of the most prestigious brands across Europe, the Middle East, Asia and Africa including Marriott International, Renaissance, Ramada, Sheraton and Intercontinental. Starting out in Food & Beverage, he quickly worked his way to the top, serving as Senior Vice President, Regional Vice President, Vice President of Development and Operations and most recently, Chief Development Officer for the Middle East and Africa where he was responsible for the development strategy for the region.
Over the past 16 years working at Marriott International, Jean-Marc has negotiated and executed new deals in Israel, Tunisia, France, Belgium, the United Kingdom, Egypt, Morocco, Algeria, Nigeria, Ghana, Gabon, Benin, Ethiopia, Rwanda, Libya, Turkey, Saudi, Qatar, Oman, Bahrain and the United Arab Emirates. He also appointed and structured the executive team for both Africa and the Middle East as well as was responsible for the negotiation of joint ventures in both regions.
Prior to his association with Marriott, Jean-Marc spent 11 years in various senior Operation and Development roles at Renaissance International. Responsible for the management of 17 hotels in 11 countries in Europe, the Middle East and South Asia, profit increased yearly for all hotels. He also negotiated the purchases of hotels in Paris, Neuilly and London.
Accolades
Early in his career, Jean-Marc served as General Manager for the Ramada Hotel in Paris region and for the Ramada Hotel in Reading, England, which gained recognition as the 1985 Hotel of the Year Worldwide for outstanding performance and quality.
Personal
Jean-Marc served in France's military service as a First Class Soldier in the Chasseurs Alpins division (Alpine Hunters in English) based in Grenoble, France from 1970 to 1971. In his freetime, he enjoys cooking, golf, gardening and painting with watercolors.