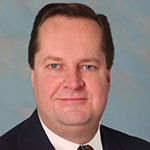 Human Resources and Leadership Development
Company: Talent Link International LLC
Email: jimpil524@gmail.com
Phone: 703-347-4068
Business Advisors Consortium
Jim Pilarski is the Owner and Principal of Talent Link International LLC, a comprehensive HR and Leadership Development consultancy. A seasoned senior-level Human Resources executive and practitioner with more than 30 years of HR experience from the unit level to the senior corporate ranks, Jim has deep experience in the hospitality industry as an HR generalist with expertise both inside and outside North America.
Experience
Before starting his own consulting company, he was the Chief Human Resources Officer for Asia Pacific, the Middle East and Africa for Marriott International. Based in Hong Kong, he was responsible for the full range of Human Resources activities that supported 160 hotels and a workforce of 50,000 across 25 countries and three continents.
Prior to his appointment in Hong Kong, Jim was the Senior Vice President of Human Resources for International Lodging at Marriott for 13 years. As a member of the senior leadership team, reporting to the President and Managing Director of the International Lodging Group, he helped grow the business from 48 hotels operating in 15 countries generating $100 million in revenue and a workforce of 10,000 employees to 550 hotels in 70 countries generating $8 billion in revenue and employing 80,000 people.
With experience as the Vice President of Human Resources for Marriott's Distribution Services business, he helped transition the business from an internal service provider to a profit-making entity competing with other limited line foodservice companies in the open market. Prior to his career with Marriott International, he served in various regional and property based HR positions throughout the U.S.
Affiliations
Jim holds a B.S. degree in Business Administration from Loyola University of Chicago. While pursuing his major in HR, he studied at the Rome Center campus of Loyola University in Rome, Italy. The former Chairman of the International Personnel Association, he is currently a member of the Society for Human Resources Management. He also remains active with the Ci Group, a privately funded think tank organization based in Oxford, England.
Personal
Jim lives in Great Falls, Virginia with his beautiful wife and four terrific children.