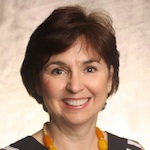 Sales & Marketing, Corporate Events
Email: michela.dimond@gmail.com
Phone: 949-351-4519
Location: Laguna Hills, CA
Business Advisors Consortium
Michela (Dimond) Fuller has over 25 years of experience in the hospitality industry; including 14 years in event and trade show management. She has developed a thorough understanding of hotel sales and marketing and strategic planning derived by her unique experience as both an event manager and hotel sales professional.
Background
Due to a wide range of background experience, Michela has a comprehensive understanding of the hospitality industry. Specializing in customer service, sales & marketing and event management, she has the ability to assess customer needs and to build/strengthen relationships with customers and business partners.
During her tenure with Marriott Hotels & Resorts, Michela worked in account management and supervised sales for both domestic and international properties as the Director of National Accounts for Marriott International Resorts Hawaii and Marriott International Resorts Caribbean and Mexico.
Prior to that Michela was a successful corporate event planner and marketing professional. As Director of Corporate Events with Coldwell Banker Real Estate and Prudential Real Estate Affiliates, she was responsible for executing all corporate events, ranging from 200 – 6,000 attendees. With many years of experience with large conventions, trade shows and incentive travel, Dimond managed event and travel budgets amounting to over 3 million dollars.
Fuller continues to stay involved in the hospitality industry with short-term management projects for individual hotels and resorts, convention and visitor's bureaus and hotel management companies. Her expertise includes sales and marketing plans, business development and account coverage. She also continues to be involved in event planning and trade show management.