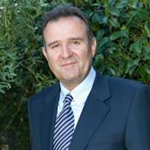 Hospitality Management & Concept Development; Hotel & Resort Development
Company: PD Global Hotel Consultancy Limited
Email: pauldowning@live.co.uk
Location: London, UK
Business Advisors Consortium
Paul A. Downing is an accomplished hotelier with extensive global experience in the hospitality industry. He has held numerous senior-level leadership positions and managed multiple international properties in his 30-year tenure with Marriott International. Specializing in hotel operations and development has taken him to the UK, Ireland, Middle East, Africa, Asia as well as the USA.
Expertise
Beginning his career by gaining international culinary experience, Paul joined Marriott International in 1982 as the Executive Chef at the Amman Marriott. He excelled quickly into global leadership positions including Director of Food and Beverage, Director of Operations, General Manager and Vice President of Operations. Paul specializes in luxury level hotel development, operations and management, including areas such as: brand maintenance, financial performance, guest satisfaction, owner relations, asset maintenance, and capital expenditure management. He has also worked in the development of food and beverage concepts, spa and leisure departments, and golf operations.
Background
As the Vice President of Operations, Middle East & Africa and Area Vice President of Africa for Marriott International, Paul facilitated the construction of new properties, as well as, operations for resorts throughout Morocco, Algeria, Tunisia, Libya, Egypt, Ghana, Ethiopia, Kenya, Rwanda, Angola, and South Africa. Paul was also responsible for multiple luxury level hotels of various brands and sizes throughout the Middle East, including the Cairo Marriott with 1200 rooms and 15 restaurants and the JW Marriott Marquis in Dubai with 1600 rooms and 17 restaurants. All of these restaurant concepts in these hotels were developed by Paul Downing and his two-team members in Dubai.
Accolades
Paul has received multiple awards for his position as Opening General Manager for the London Marriott West India Quay Hotel & Executive Apartments, including: Global Leadership Excellence 2005, Sales Leadership UKIMEA, Food & Beverage Excellence UKIMEA, Most Improved Problem Experience UKIMEA, Financial Leadership & Flow Through UKI, and Most Improved Guest Satisfaction Survey UKI. He also received the prestigious Mustang Award for Continental Europe in 2002 while in his position as Opening General Manager for the Lisbon Marriott Hotel.