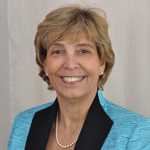 Hospitality Strategy, Operations, Management, Career Coach
Email: sandy.leandro.llc@gmail.com
Phone: 603-452-4024
Location: West Ossipee, NH
Business Advisors Consortium
Sandy Leandro is an exceptionally strong leader and visionary with 39 years of experience in hotel, resort and timeshare operations, having spent 34 years with Marriott International/Marriott Vacation Club and 5 years with Sheraton Hotels. She has a wide-range of experience having worked at multiple hotel and resort brands as General Manager, Regional Director, and Vice President. Throughout her career she was often called upon to research, design, and train the senior leaders in Marriott International on what would become a part of the culture of the company. She excels at the property-specific analysis and the remedy of existing operations in the areas of housekeeping, cleanliness and efficiencies; engineering work order and preventive maintenance management; communications processes between departments; front office operations; customer service; rooms operation audits for improvement of current scores; and development of need-based training programs, always taking in to consideration any brand standards.
Expertise
She has acquired an outstanding reputation as property and regional/corporate level executive by consistently meeting and, often, exceeding all associate and customer satisfaction and financial results. In her corporate-level role, she has a proven track record of designing and implementing effective solutions to support strategy and achieve desired company goals. She is known for creating and delivering effective communications and operations training to all levels of the organization. This includes brand management, operating standards, quality assurance auditing and follow-up training recommendations, as well as career- coaching and mentoring.
In her senior level position with Marriott Vacation Club, Sandy was asked to serve on the Condominium/Homeowners Associations' Board of Directors for twelve different Marriott Timeshare Resorts and six Ritz-Carlton Clubs, often in the capacity of President or Vice-President from 1999 to 2011.
Affiliations
Altruistic by nature, Sandy has been involved with many charitable organizations. She has had a volunteer relationship with Children's Miracle Network (CMN) for more than 20 years. During this time she personally raised over $70,000.00 for CMN. Sandy was the also Marriott-liaison to Children's Miracle Network (CMN) for over 5 years, improving the fundraising tracking processes for Marriott and CMN.
As a dog-lover, since in 2004, Sandy has raised 11 puppies for the Guide Dog Foundation for the Blind, Inc / Americas Vet Dogs. Many of the pups she has raised have gone on to be Guide Dogs for a Blind/Visually Impaired Person or Service Dog for a Veteran. One was even "career changed" to be an Explosives Detection Dog for the Department of Alcohol, Tobacco and Firearms (ATF) stationed in Chatham County (Savannah), GA.