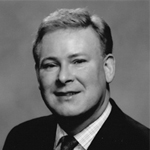 Company: Stephen Darling Hospitality Consulting Inc.
Website: www.stephendarling.com
LinkedIn Profile: Stephen Darling
Email: stephen@stephendarling.com
Phone: +1 604-734-7379
Location: Vancouver, Canada
Business Advisors Consortium
After 40 consecutive years working in the hospitality industry in three countries, most recently as Regional Vice President for Shangri-La Hotels & Resorts in North America, Stephen now leads his own hospitality consulting practice, and he currently serves on two boards.
Background
Darling entered the hospitality industry as a bellman in Quebec City, from where he became motivated to obtain a Hospitality Management Diploma at Concordia University. Subsequently, he did a B.S. at Cornell's School of Hotel Administration plus, more recently, achieved his ICD.D Designation through the Rotman School of Management and the Institute of Corporate Directors.
Stephen's career has been focused primarily on the top luxury end of the industry. He was General Manager of The Westin Grand, Vancouver, and then with Shangri-La Hotels & Resorts for ten years. He managed at The Churchill in London, England and was part of the opening leadership team for Mandarin Oriental's first hotel in North America.
Expertise
Stephen has expertise in condo hotel ownership, in particular, defining and planning mixed-use buildings. His hospitality practice currently includes two multi-national hotel management companies for which he provides strategic development support in North America; in addition, advising a developer on a mixed-use urban project that will have a hotel component. He is also managing director of a Canadian hotel investment and operating company. Recent assignments have included revamping a university's hospitality management internship program and a hospitality review of a major winery.
Affiliations
Darling is known for sharing his hospitality experience and knowledge with industry colleagues and candidates. He sat on Vancouver Community College's Hospitality Management Program Advisory Committee; was named Canada's 2001 Hotelier of the Year by Hotelier Magazine; was Chair of Tourism Vancouver's Board for 2002/2003. He is a Past Chair of Vancouver Hotel Association and was a Director of the Pacific Rim Institute of Tourism. Stephen was Co-Chair of the Yes 2010 team, which was instrumental in Vancouver's bid for the 2010 Winter Olympic games. He earned his ICD.D Designation and is an active member of two boards.
Darling was co-chair of Vancouver's Olympic bid referendum committee and part of the team that presented the City's bid to the IOC.
Personal
He is fluent in French and speaks conversational Spanish.
Hospitality Management, Strategy and Development