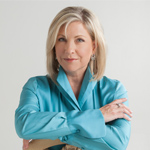 Strategic Planning; Marketing, Branding, Promotion & PR
Company: Merritt Marketing Solutions, LLC
Email: teri@merrittmarketingsolutions.com
LinkedIn Profile: www.linkedin.com/in/terimerrittt
Phone: 954-533-7357
Member, Business Advisors Consortium
Teri Merritt is founder and CEO of Merritt Marketing Solutions, LLC based in South Florida. As an experienced marketing executive, Teri's extensive background enables her to provide strategic marketing & digital solutions to hotel owners and managers, both at a brand and / or independent hotel level. Her primary skills are both brand and hotel marketing & advertising (both on and off line), with the capability to ensure that the hotel asset or assets are properly positioned.
Expertise
Teri's areas of expertise include eCommerce and digital marketing; business development; team management; project management; goal-setting; brand and field marketing; process implementation; strategic planning and analysis; PR and social media marketing; new market development; content marketing; organizational planning; change management; relationship-building and training and development.
Professional Background
Teri served in multiple executive marketing roles during her 25 years at Marriott International, the latest as Vice President of Brand Marketing & eCommerce for Marriott's Americas Continental division from 2010 to 2015. During her tenure she grew Marriott's field marketing & eCommerce organization from 80 to 165 associates supporting over 750 hotels and 11 brands from Canada to South America. Under her leadership, she and her team grew marriott.com direct revenue to over 1/3 of overall booked revenue from all distribution channels, while also managing over $35Million in marketing spend on behalf of each hotel and ownership group.
Teri began her marketing career as an account executive at several Florida-based advertising agencies, where her last account, Marriott International, recruited her to the position of Regional Director of Field Marketing – S.E. US, overseeing the Marketing efforts of all the hotels within that region. After 11 successful years and career advancements in the U.S., she was then promoted to lead the brand marketing efforts for Marriott in the Europe, Middle East & Africa region, based out of London.
3 ½ years later, her career continued to advance to the role of Vice President of Brand Marketing for the Caribbean & Latin America region. After 6 years of leading and growing the Marriott brand from #6 to #2 in consumer unaided awareness and the marriott.com's Spanish site (marriott.com/espanol) to the top non-English brand website, she subsequently was promoted to take on the entire Americas continent in her latest role, where she additionally supported several mergers and acquisitions, to include Gaylord Hotels in the U.S, Delta Hotels & Resorts in Canada and bringing Atlantis Paradise Island into Marriott's Autograph Collection.
Affiliations
Teri is an active member of Sala Bai Hospitality School, located in Siem Reap Cambodia, which stands against human trafficking through education in the hospitality industry, by supporting the US Non-Profit arm "Support Sala Bai" in their marketing and social media efforts.
She is also a member of the Marketing Advisory Board for HSMAI – Hospitality Sales and Marketing Association International.
Education
Teri graduated from Florida State University. She most recently earned her Marketing Strategy Certification from Cornell University (eCornell) in 2016 as well as a Marketing Consultant Certification from the eMarketing Association in 2015.
Personal
Her obsession and love for the intelligent use of "big data" in her marketing and digital work is exceeded only by her love for God and family while also indulging her inner "foodie-self"; discovering the latest food and wine trends; whether cooking at home with her husband or dining out in whatever city her travels may take her.